How does it work?
Monitoring devices
You choose whether you prefer to equip the fleet with NaviExpert OBD devices, plugged into diagnostic sockets, or with devices for simple assembly.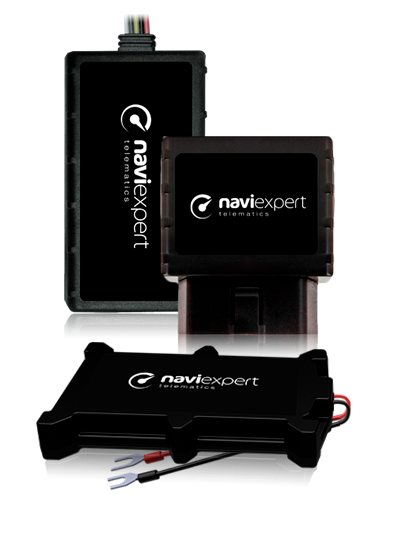 Intuitive WWW panel
Data on cars and drivers are presented online in the administration panel. From now on you have everything under the microscope.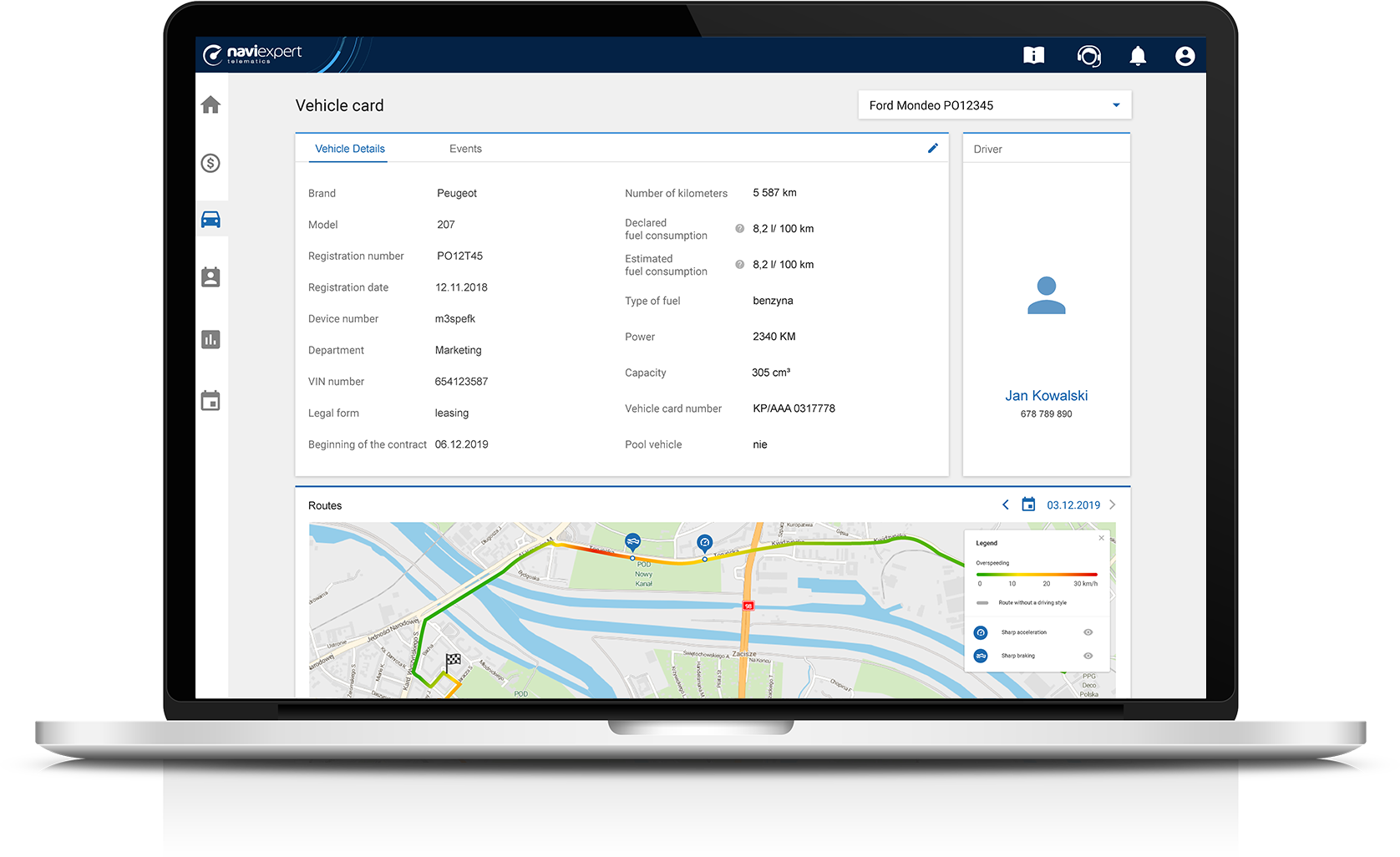 Why are we real experts?
Digital maps and speed limits - quality confirmed by GSM operators
When analysing the driving style of drivers, we rely on real speed limits applicable on specific road sections, and not as it is the case with other systems - on the maximum limit set by the fleet manager.
The quality of our speed limit database has been recognised in many tests performed by journalists.
We calculate mileage on the basis of GPS traces that we adjust to roads and we present GPS position on a map.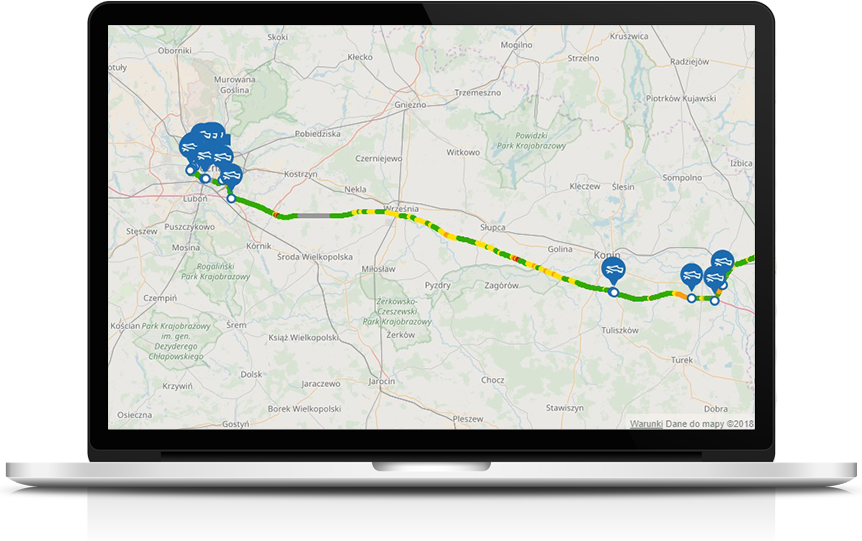 Driving style engine - the only one on the market confirmed by insurers
Our driving style analysis technology has been trusted by, among others, LINK4, that introduced to the market a motor insurance offer based on driving style risk analyses.
This is the only offer on the market that rewards safe and drivers who comply with rules, with a refund for the policy they purchased.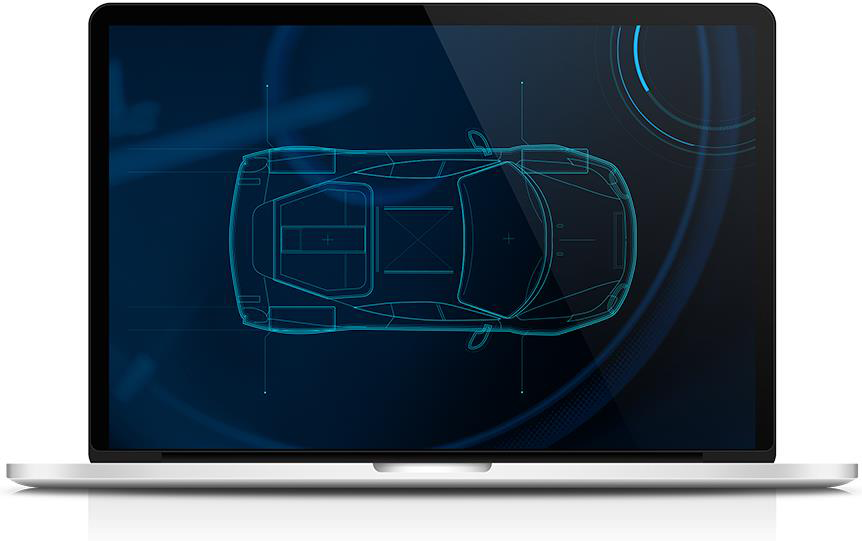 A team of professionals in creating mobile applications and software
We have been creating advanced geolocation services for 13 years.
In addition to the NaviExpert Telematics service, our portfolio includes: NaviExpert navigation (1 million downloads), Rysiek warning device and video recorder (half a million downloads), GPS locator Seeya (70,000 downloads) and FindPark car park search (40,000 downloads).
Our know-how has been appreciated by, among others GSM operators (Orange, Play, Plus, T-Mobile). Dedicated versions of our navigation in operator versions have more than 6 million downloads!