The best solutions for car fleets up to 3.5 tonnes
Fleet management
Driver's driving style
Vehicle GPS monitoring
Crashdetecting
Mileage Records
e-TOLL
Training courses for drivers
Solutions for car dealers
Pool cars
Geofencing
Fleet management
You can work fastery. So finally you have the most important information about your fleet, it's costs and drivers gathered in one place.
read more
Driver's driving style
You know how your drivers drive and how to motivate them to drive economically and safely.
read more
Vehicle GPS monitoring
You can see where your vehicles are at all times and better manage the work of your drivers in the field.
see more
Crashdetecting
You inspect the circumstances of accidents involving vehicles of your fleet.
Mileage Records
With one click, you generate mileage reports ready for the IRS.
Training courses for drivers
You reward drivers with professional on-track driving training by rally drivers.
Solutions for car dealers
With the help of an automated workflow, you manage all your vehicle rental and loan documentation.
Pool cars
The system live updates the driver assignment to the car regardless of whether the rental lasts a few hours or a few weeks.
Geofencing
You get up-to-date information when a vehicle crosses a zone. With geo-zones, you know if an employee is where they are supposed to be.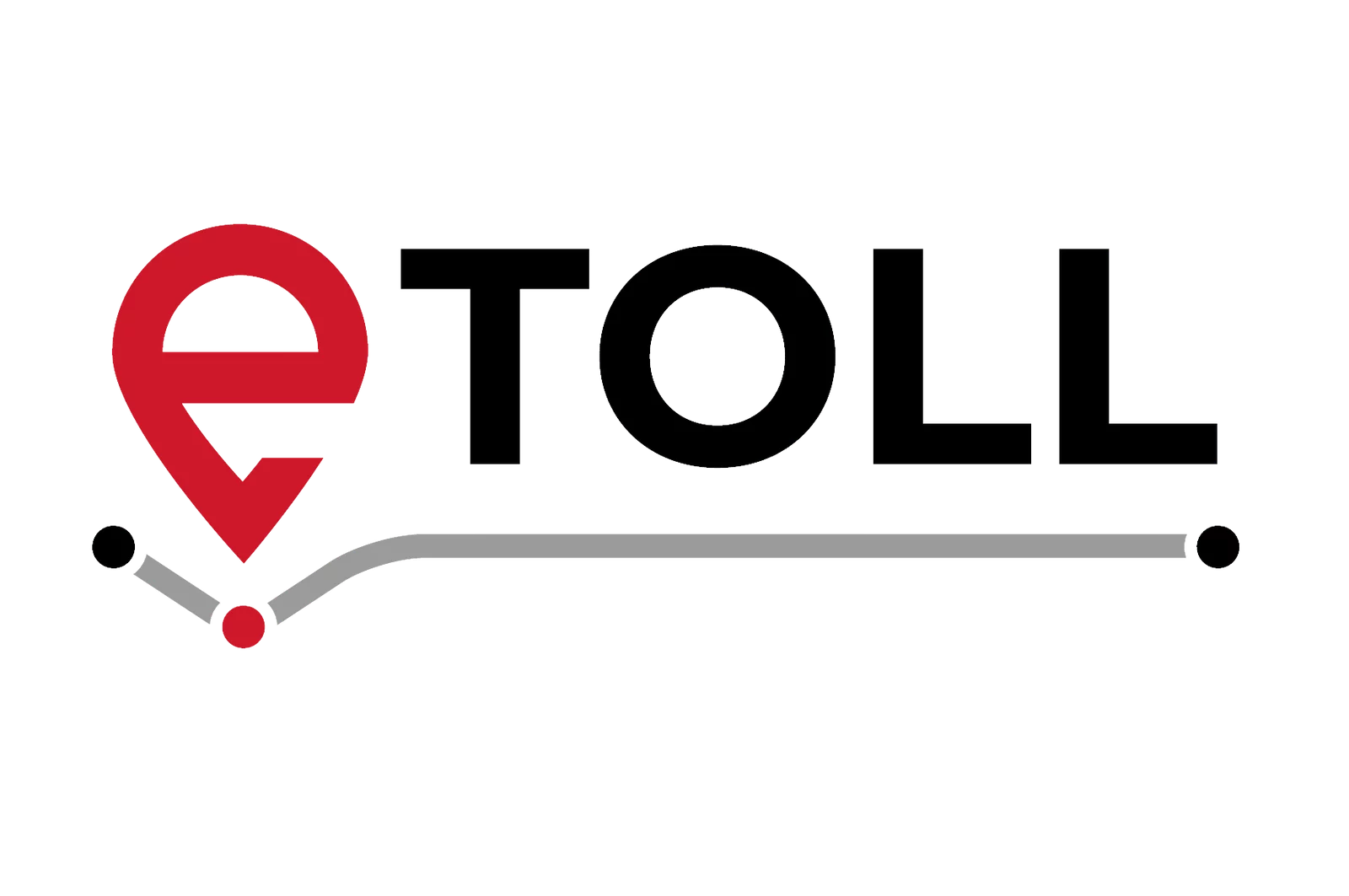 e-TOLL
Discover the maintenance-free way toll collection on toll highways and manage your fleet efficiently!
How does it work?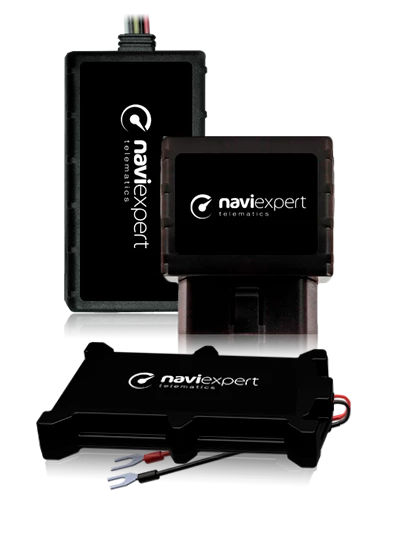 Monitoring devices
1
You choose whether you prefer to equip the fleet with NaviExpert OBD devices, plugged into diagnostic sockets, or with devices for simple assembly.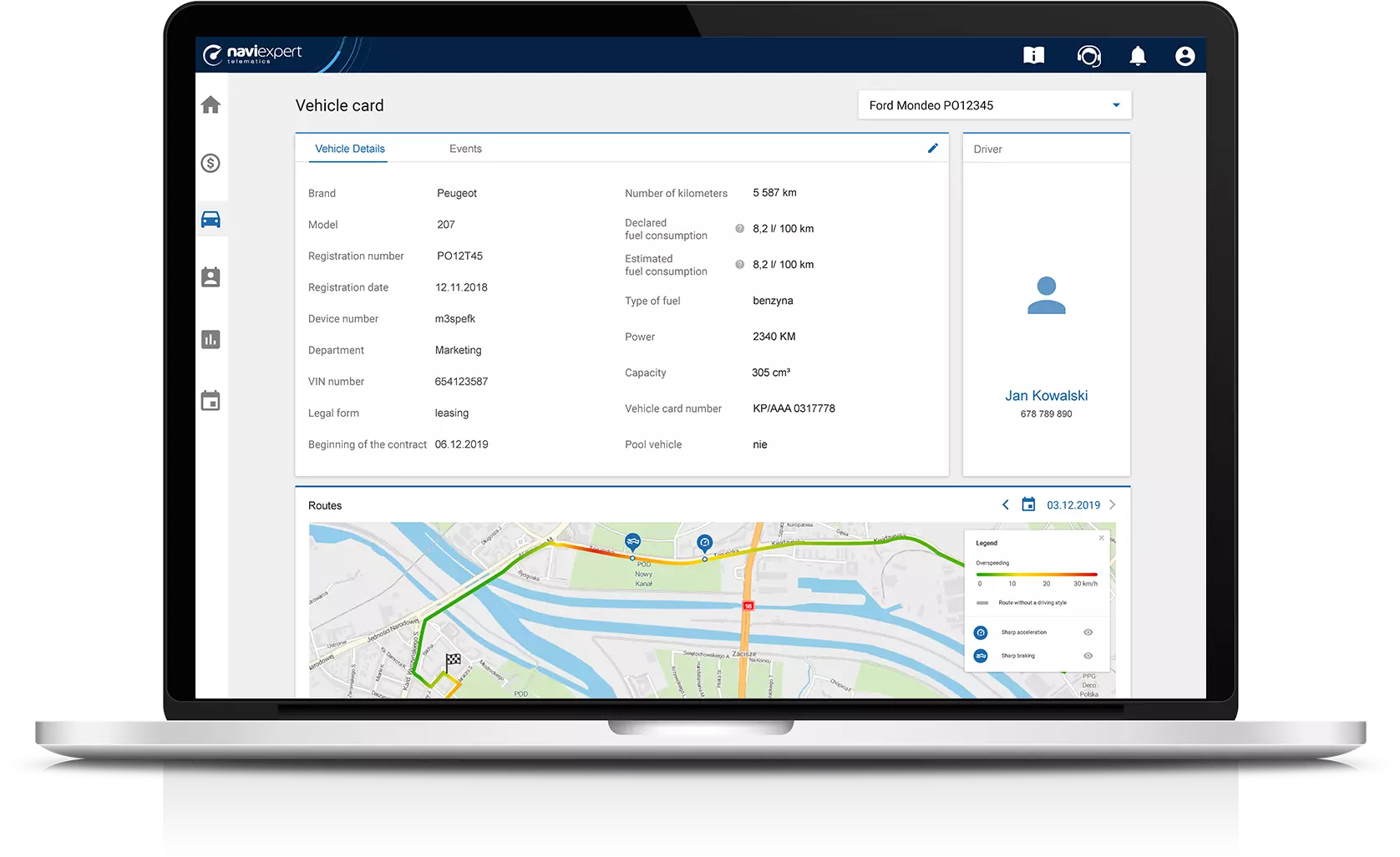 Intuitive WWW panel
2
Data on cars and drivers are presented online in the administration panel. From now on you have everything under the microscope.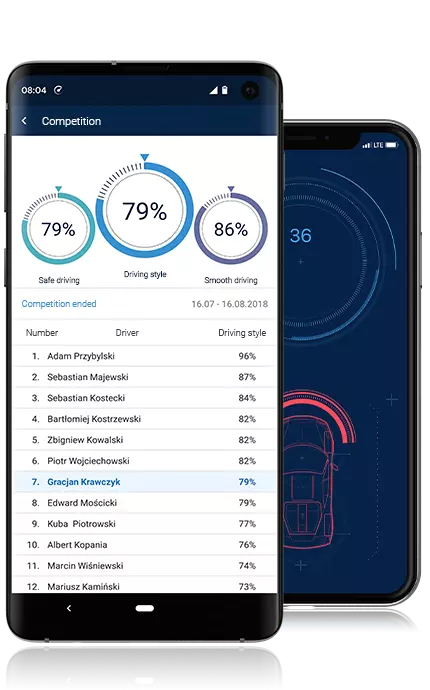 NaviExpert Telematics application for drivers
3
Drivers themselves also have access to statistics and rankings. All they need to do is download our application to their phones.
Telematics Technologies sp. z o.o.
Al. Jerozolimskie 181 B, 02-222 Warszawa
tel.: +48 693 331 723
e-mail: flota@naviexpert.pl

Skopiowano

Branch in Poznan

ul. Zagrodnicza 30, 61-654 Poznań
KRS: 0000688279
NIP: 5252717680
REGON: 367906160
---
The hotline is available Monday to Friday from 9am to 5pm
tel.: +48 693 331 723
Thank you for sending the form. A copy of the question has been sent to you at the e-mail address provided. Our sales representative will contact you shortly.